LGBTQ & LGBTQ Friendly Places to Visit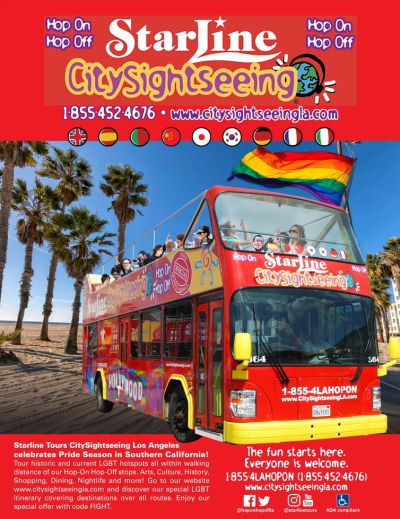 In partnership with The Fight magazine, Starline Tours presents an itinerary of LGBTQ and LGBTQ-friendly places of interest that are accessible through our CitySightseeing Hop-On Hop-Off Lines. L.A. is LGBTQ friendly so this list is very long! 😉 Check it out, book your Hop-On Hop-Off tickets and get ready to explore all the colors of the rainbow in L.A.!

Hollywood, West Hollywood and Beverly Hills – Red Line
STOP 1 – STARLINE TOURS HOLLYWOOD TERMINAL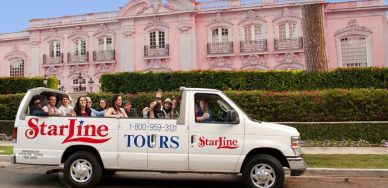 Join Hollywood's #1 Celebrity Tour – the "Original Movie Stars' Homes Tour" – as our fun, expert guides take you on the most comprehensive narrated 2h tour of the stars' mansions in Beverly Hills & the Hollywood Hills, the celebrity hotspots on Sunset Strip & Rodeo Drive and Hollywood's iconic landmarks. Also available in Malibu. Go where no other tours can go and get close to your favorite star! Ask a Starline Tours rep for your special discount as a Hop-On Hop-Off ticketholder.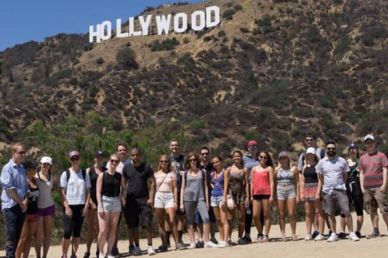 Orange Court 6801 Hollywood Blvd., Hollywood, CA 90028
www.starlinetours.com
The best way to get close to the iconic Hollywood Sign is to take a 1h quick tour in one of our luxury minivans – the only vehicles allowed in the surrounding areas of the sign – and make a scenic trip up the Hollywood Hills. Learn the history of this symbol of LA LA Land, while also getting insight about the movie industry and some of the celebrities that populate the area! Ask a Starline Tours rep for your special discount as a Hop-On Hop-Off ticketholder.
The 2h tour brings many of Los Angeles' greatest movie locations to life as we pass them in our custom bus while viewing the related movie clips on a very large HDTV such as scenes from Transformers, Iron Man, Blade Runner, The Artist, The Fast & The Furious and Star Trek! See movie Locations from Hollywood to Downtown with expert commentary & behind-the-scenes insights. Ask a Starline Tours rep for your special discount as a Hop-On Hop-Off ticketholder.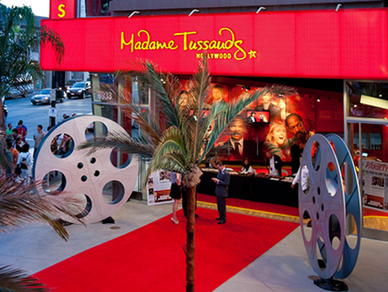 6933 Hollywood Blvd., Hollywood, CA 90028
Experience the real glamour and elegance of Hollywood. Immerse yourself in its history, culture and "meet" the famous and infamous on iconic film sets. If you want to experience making movies, star in them or join our action heroes in saving the world, then Madame Tussauds has the perfect part for you! Ask a Starline Tours rep for your special packages for tours with free Madame Tussauds tickets included.
6801 Hollywood Blvd., Hollywood, CA 90028
Home of the Annual Academy Awards show – Oscars®. For the theatergoer, Dolby Theatre experience begins on Hollywood Boulevard, where a towering portal, designed by Rockwell, serves as the grand entrance to the theatre, which is set back from the street. A two-story Awards Walk, featuring backlit glass plaques for each Best Picture Oscar® winner on a series of limestone portals, leads up a sweeping staircase with red mosaic tile to the main entrance. Guided theatre tours are offered seven days a week, with rare production and performance schedule exceptions, from 10:30 am to 4 pm, departing every 30 minutes. The walking tour offers visitors architectural and historical highlights of the world-renowned venue, as well as a glimpse of the ultra glamorous side of Dolby Theatre on Hollywood's biggest night – the Oscars®.
6925 Hollywood Blvd., Hollywood, CA 90028
The TCL Chinese Theatre is the most iconic movie palace in the world. With over 50 events a year, including movie premieres, imprint ceremonies, and film festivals, the theatre continues to make Hollywood history every day. Since 1927, the TCL Chinese Theatre has been the home to the most prominent red carpet movie premieres and special events. It's where Hollywood's biggest and brightest stars come to watch their movies! The theatre has the unique Forecourt of the Stars, which features cement hand and footprints of major movie stars from past to present. Guests can experience the majesty of the theatre by purchasing movie tickets or VIP tour tickets. The TCL Chinese Theatre VIP Tour is the only place in Hollywood where you learn the star-studded history of the historic TCL Chinese Theatres. The Tour features stories and fun facts about the theatre's Hollywood premieres, celebrities, and its famous Forecourt of the Stars.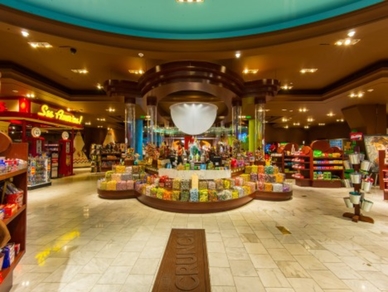 6801 Hollywood Blvd., Ste. 201, Hollywood, CA 90028
Delicious surprises await everyone who visits Sweet! Hollywood, the newest and most ridiculously fun candy store the world has ever seen! Now open at Hollywood & Highland, the colossal candy store is comprised of interactive candy games and never-before-seen candy boutiques. Sweet! Hollywood is unlike any candy store in the world—giving shoppers a retail experience that is literally a colorful candy playground. What started as a fun pop up became permanent and "will continue as long as RuPaul wants it to." Shop specialty handmade chocolate treats like RuPaul's new dark chocolate, almond, Nutella and cinnamon bar, as well as candles, books, music and gifts curated by Mama herself. A display of dresses is also on view, rotating every 6-8 months, coinciding with DragCon.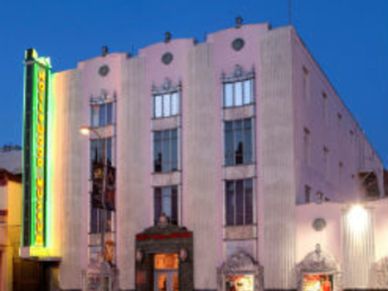 1660 N. Highland Ave., Hollywood, CA 90028
The most extensive collection of Hollywood memorabilia (both Movies & TV) in the world. A large Marilyn Monroe collection includes the million-dollar dress Marilyn wore on her honeymoon with Joe DiMaggio. The Hollywood Museum is housed in the historic Max Factor Building where Max Factor, Hollywood's Makeup King , created the looks of Hollywood's Golden Era stars including Joan Crawford, Bette Davis, Katharine Hepburn, Judy Garland, Mae West, Jean Harlow & Marilyn Monroe and all your favorite stars from the Silents through the 1970's.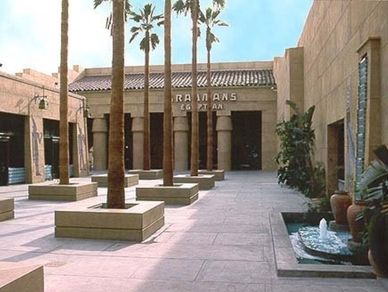 6712 Hollywood Blvd., Los Angeles, CA 90028
A landmark Hollywood movie theater where Sid Grauman staged the first Hollywood premiere has made a Hollywood-style comeback. The 40,000-square-foot- theater complex currently consists of an operational 618-seat theater, a 6,700-square-foot tiled courtyard and a 3,080-square-foot retail building. Through the efforts of the American Cinematheque, Hollywood's Egyptian Theatre once again rolls out the red carpet and klieg lights as the new home for the Cinematheque, a non-profit film theater showcasing classic films, documentaries, independent film and world cinema. The Egyptian Theatre is also one of the many venues that are part of the "Outfest" LGBTQ Film Festival programming.
STOP 3 – CHATEAU MARMONT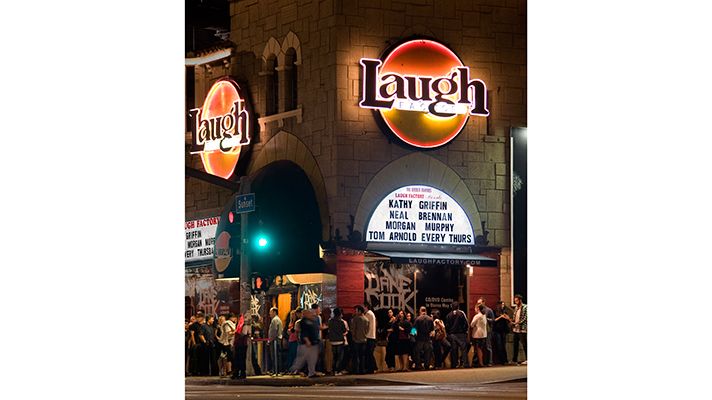 8001 Sunset Blvd., Los Angeles, CA 90046
Opening its doors in 1979, the World Famous Laugh Factory has been recognized as "the #1 comedy club in the country" by such high-profile media as USA Today. With southern California locations in Hollywood (its original Sunset Boulevard locale) and Long Beach (opened in 2008), comedy's top stars, as well as today's brightest emerging talent, shine on its legendary stage. Among the comedians who have performed at the club are LGBTQ legends and allies such as Ellen DeGeneres, Wanda Sykes, Kathy Griffin and others.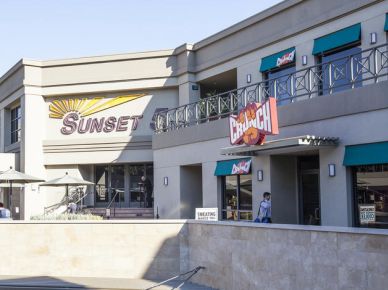 8000 Sunset Blvd., Los Angeles, CA 90046
Part of the Crunch chain of gyms, this gym is very popular with models and actors, and has great views of the Hollywood Hills from the main gym floor. Day passes are available.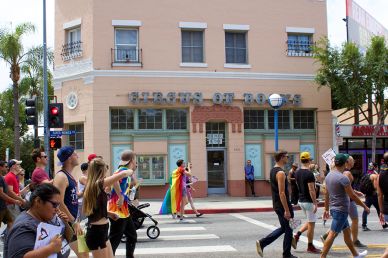 8230 Santa Monica Blvd, West Hollywood, CA 90046
Circus of Books in West Hollywood is operating on the corner of Santa Monica Boulevard and La Jolla Ave as an adult bookstore for an impressive 57 years. The world famous adult bookstore has mostly been a source of nostalgia in recent years for many gay men who swung past the saloon doors throughout the 80s and 90s when the store's popularity was at its peak. Famous faces like Elton John, Drew Carey and David Hockney were no strangers to the place.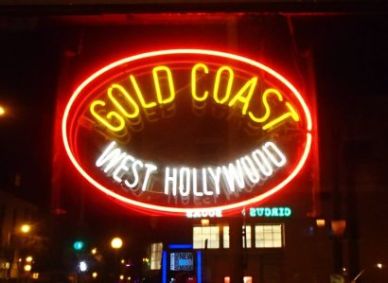 8228 Santa Monica Blvd., West Hollywood, CA 90046
It lies east of WeHo's Boystown nightlife district and appeals to wide variety of patrons for its dive bar vibe, relaxed atmosphere and cheap drinks.. It's home to the annual The Red Dress Party in July, a benefit for AIDS that's been going on since 1997.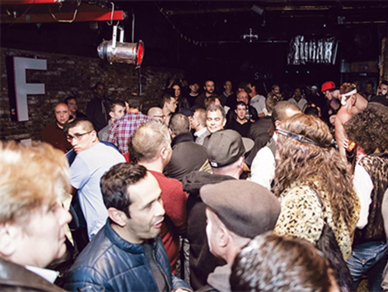 7994 Santa Monica Blvd., Los Angeles, CA 90046
Edgy East Village gay bar transplanted to WeHo offers a dark interior & high-energy crowds. This WeHo gay bar may be on the small side, but the parties are big fun thanks to some of L.A.'s hippest promoters. Mondays bring the edgy man candy, Tuesday's karaoke and weekends a mix of drag queens and area bar hoppers. An alternative to the area's "circuit" scene, this is the place where fierce 'n' flaming types and more rugged boy's boys alike let it all hang out to sounds ranging from electro to alternative rock. Often shirtless bartenders and photo booth add to the revelry.
STOP 4 – THE COMEDY STORE/SUNSET STRIP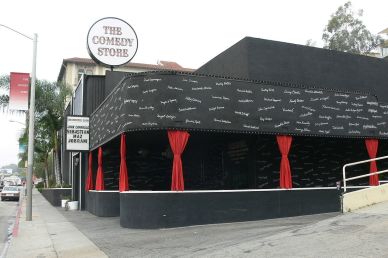 8433 Sunset Blvd., Los Angeles, CA 90069
The Store was founded April 7, 1972 on the Sunset Strip in West Hollywood by comedian Sammy Shore, his wife Mitzi and comedy writer Rudy DeLuca. It started because Sammy needed a place to work out when he wasn't on the road. Sammy was the longtime opening act for Elvis Pressley. LGBTQ legends such as Sandra Bernhard have performed there, as well as ally Whoopie Goldberg.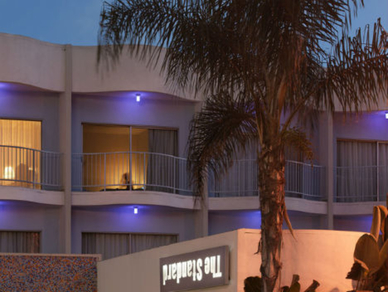 8300 Sunset Blvd., West Hollywood, CA 90069
Pool with blue astro-turf surround is open to visitors and was featured in "Sex in the City". Stop for a dip and a cocktail by the pool.
8288 Santa Monica Blvd., Los Angeles, CA 90046
American bar & grill chain where diner classics & cocktails meet quirky entertainment. Home to weekly drag shows.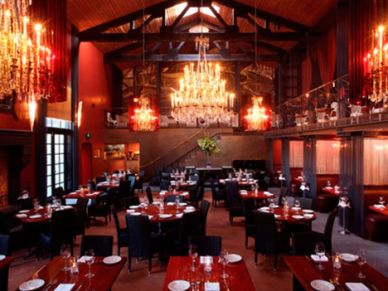 8400 Santa Monica Blvd., West Hollywood, CA 90069
American-Mediterranean fare served in a romantic, dramatic setting with a large fireplace & a patio. It's a fixture on Santa Monica Blvd for almost 20 years and a popular bar during happy hour.
1108 N. Flores St., West Hollywood, CA 90069
Convivial cantina for Tex-Mex staples & margaritas plus big windows with tropical landscape views.
STOP 6 – SANTA MONICA BLVD./PACIFIC DESIGN CENTER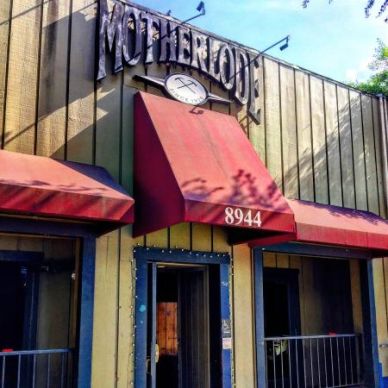 8944 Santa Monica Blvd., West Hollywood, CA 90069
Serving the West Hollywood LGBTQ community since 1979 with its low-key laid back atmosphere, this videobar offers delicious drinks, pool tables, Thursday night karaoke, and DJ performances. The vibe, from the bartenders to the crowd, is casual and the only attitude allowed is "friendly."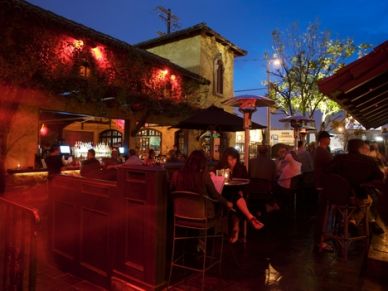 692 N. Robertson Blvd., West Hollywood, CA 90069
Arguably the happening-est spot in boy's town, this sprawling restaurant and lounge (with a patio watched over by gargoyles) attracts a crowd morning, noon and night. Perfect place for meals and drinks throughout the day on their outdoor patio. Most patrons seem to be more into drinking than eating, whether the hour calls for cappuccinos or cocktails. But the menu runs the gamut, from breakfast burritos to crab cakes. A hangout spot for many LGBTQ legends, from Britney Spears to the late Elizabeth Taylor.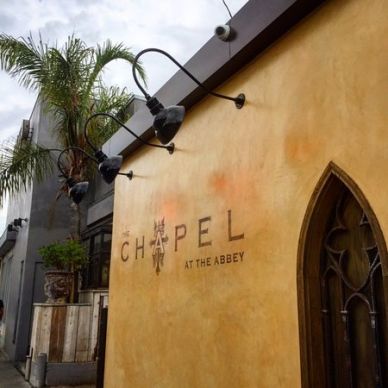 696 N. Robertson Blvd., West Hollywood, CA 90069
The old "Here Lounge" has transformed into the latest expansion to The Abbey. This is The Abbey's 7th major and largest remodel, which adds a 2nd dance floor, bottle service booths with attached go-go pedestals, 2 new bars, an amazing sound system, and a dedicated men's bathroom.
626 N. Robertson Blvd., West Hollywood, CA 90069
The sister location to the One Archives in Downtown L.A., its Gallery and Museum is located in the heart of West Hollywood. Open to the public, its rotating exhibits display the more than 2 million historical items owned by ONE. Admission to the ONE Gallery is free with a suggested donation of $5. (Closed Monday to Wednesday)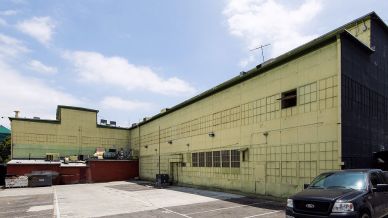 665 N Robertson Blvd, West Hollywood, CA 90069
This historic building on Robertson Boulevard in West Hollywood was built in 1929 for the Mitchell Camera Company. Some of the greatest films in history were shot on Mitchell cameras designed and built at this factory, including Citizen Kane, Casablanca and Singin' in the Rain. In 1967, the factory became The Factory, an A-list nightclub with investors like Paul Newman and Peter Lawford of "Rat Pack" fame. The Factory was transformed again in 1974 when it became the legendary gay discotheque, Studio One. Now part of a developer's plan for a 252,000 square-foot mixed use project called Robertson Lane, the building is currently home to The Robertson Nightclub. The Factory was added to the California Register of Historical Resources and is now eligible for the National Register of Historic Places.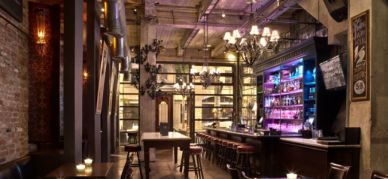 8945 Santa Monica Blvd., West Hollywood, CA 90069
A favorite among locals, St. Felix is as close to a neighborhood bar as it gets in West Hollywood. The wait staff is memorably friendly, the bartenders are expert mixologists and the bar's daily happy hour is one of the best bargains on the Boulevard. Always buzzing but rarely uncomfortably overcrowded, St. Felix is the perfect place to go when you actually want to have a conversation with friends over a cocktail after work. No dancers here, just good food and great drinks in a bordello-style setting that keep all the cool kids coming back for more.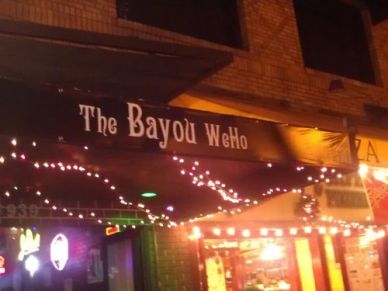 8939 Santa Monica Blvd., West Hollywood, CA 90069
Southern rowdiness and WeHo debauchery collide at the Bayou, a hole-in-the-wall New Orleans-themed bar in the heart of Boystown. The Mardi Gras vibes are ever present with exposed chests (of the male variety mind you– the gorgeous, friendly bartenders are never not shirtless), beads, Cajun grub, fun loud music and a liquored-up crowd. There are not one but two happy hours- 4pm-8pm and 10:30pm-12:30am- with $2 draft beers, $4 wells and $5 call drinks. Good luck finding prices like that elsewhere in the vicinity. It would hardly be a WeHo bar without themed nights, and the Bayou delivers with '80s parties and college-harkening Thirsty Thursdays, complete with flip cup and beer pong. Not for everyone, but if you're jonesing for a careless good time at a lively and welcoming gay bar, this is a good stop.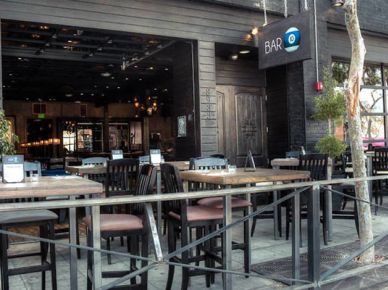 8933 Santa Monica Blvd., West Hollywood, CA
Casual bar with 10 specialty drinks each for $10. Live music, free billiards, spectacular cocktails and a full menu fit for any foodie.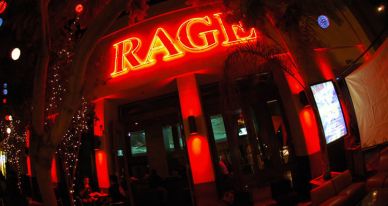 8911 Santa Monica Blvd., West Hollywood, CA
RAGE is famous worldwide with an iconic Gay West Hollywood history. It has one of the best dance floor & sound systems in West Hollywood. Delicious burgers and salads with lunch & drink specials for around $10. Sit outside and watch the people walk by on a sunny day. Go-Go dancers almost every night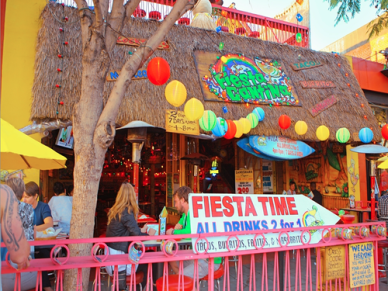 8865 Santa Monica Blvd., West Hollywood, CA 90069
Upbeat Mexican restaurant known for happy-hour specials, a rooftop deck & large TVs. This location was once a restaurant owned by celebrity Christina Applegate, called "Faulkner's Brasserie", and a gay-Hooters knockoff called "Dudes" where shirtless guys would serve beer and hamburgers.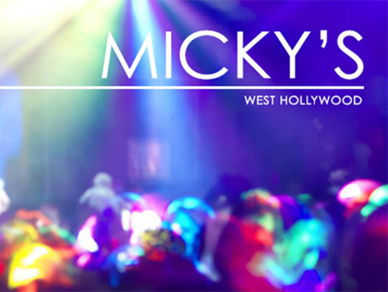 8857 Santa Monica Blvd., West Hollywood, CA 90069
Hopping, 2-story gay nightclub with a lounge, dance floor & patio. Open late Friday & Saturday. It's home to Monday night's Showgirls, the well known drag show starring the best talents in the nation. Lady Gaga created her "Applause" lyric video here in August 2013. Often misspelled as Mickey's or Mickeys.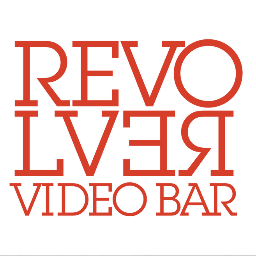 8851 Santa Monica Blvd., West Hollywood, CA 90069
Revolver is a video bar reborn. Several years ago, it went out of business and the space became an upscale gay lounge. But when the lounge folded in 2011, Revolver came roaring back with a new look, better cocktails and, in a nod to the times, strippers on the table tops. The result has been a resounding hit with the West Hollywood crowd, who now pack the relatively small bar to overflowing and often wait in line to get in at peak times. A happy medium between neighborhood bar and megaclub, Revolver strikes just the right note with a simple winning formula that combines good music, familiar videos and an inviting atmosphere.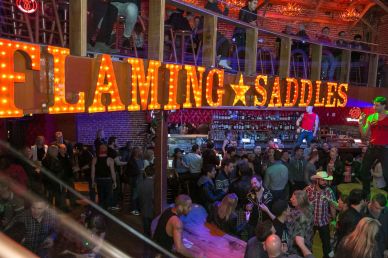 8811 Santa Monica Blvd., West Hollywood, CA 90069
Wild West themed, cash-only gay bar with cowboy decor, country-western music & dancing barkeeps. Rousingly festive and laid-back at the same time, Flaming Saddles commits to its Wild West saloon theme with wood- plank floors, steer motif, Bonnie Raitt, on the jukebox, and Westerns on TV. Two nightly happy hours: the usual four-to-eight, plus an Absolut-ly Stoli Happy Hour (two-for-one vodka drinks) from midnight to one. This location used to be the historic Larabee Studios where Michael Jackson, Cher, Beyonce, Christina Aguilera have recorded their albums.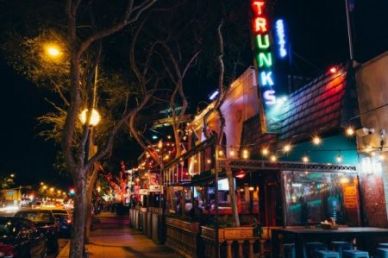 8809 Santa Monica Blvd., West Hollywood, CA 90069
Unassuming neighborhood gay bar with billiards, sports TV, patio seating & a laid-back vibe. Trunks is West Hollywood's traditional gay sports bar. A friendly, no attitude cruise bar with inexpensive drinks. Often hosting fundraisers for our many local gay sports teams.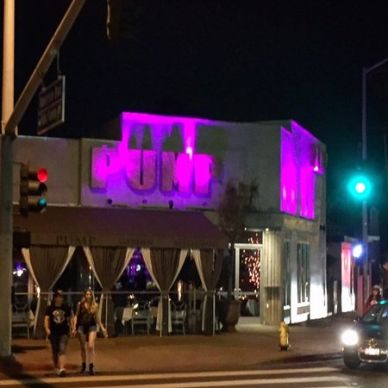 8948 Santa Monica Blvd., West Hollywood, CA 90069
This is the place you've seen featured in Bravo Television's "The Real Housewives of Beverly Hills" and "Vanderpump Rules" which is owned by Lisa Vanderpump.
SUR Restaurant and Lounge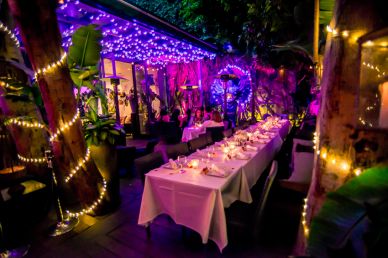 606-614, N. Robertson Blvd., West Hollywood, CA 90069
Upscale global cuisine & cocktails are served at this trendy venue with a patio & chic decor. It's a trendy mixed-crowd bar with a beautiful outdoor patio, the perfect spot to begin your evening out on the town. One of the owners, Lisa Vanderpump, is in the "Vanderpump Rules" television program and Real Housewives of Beverly Hills.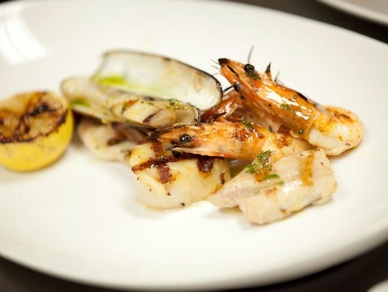 8715 Melrose Ave., West Hollywood, CA 90069
Slick, rooftop space known for celebrity sightings, creative seafood-focused food & cocktails. Cocktails on the rooftop with a view of the Red, Green, and Blue Pacific Design Center buildings.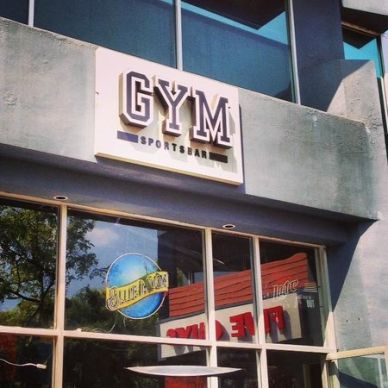 8737 Santa Monica Blvd., West Hollywood, CA 90069
Gay bar with many TVs tuned to sports, plus a happy hour & such regular events as karaoke. It's a popular sports bar with a sister location in New York City.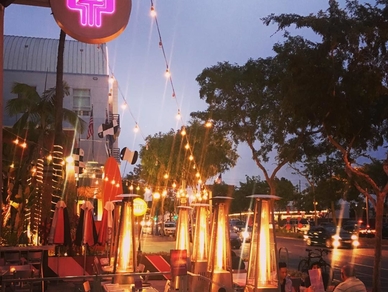 8575 Santa Monica Blvd., West Hollywood, CA 90069
Hip, bustling joint with a patio serving creative diner favorites & cocktails in modern digs 24/7. An ultra famous and popular meeting spot for locals, tourists, late night club goers, and celebrities." Open 24 hours.
STOP 7 – BEVERLY HILLS/3RD ST.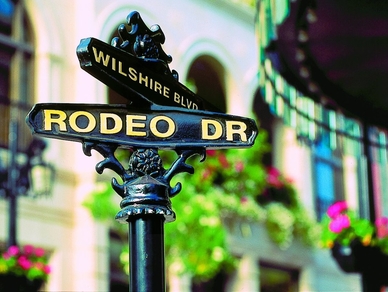 200 N. Rodeo Dr., Beverly Hills, CA 90210
In the heart of Beverly Hills, three blocks of Rodeo Drive are home to the epicenter of luxury, fashion and lifestyle. It's home to some of fashion's most celebrated brands including Gucci, Valentino and Chanel. Shop on what is arguably the most exclusive shopping street in the world.
9500 Wilshire Blvd., Beverly Hills, CA 90212
Ideally situated in the heart of Beverly Hills, the hotel features spacious guest rooms with luxurious appointments, award-winning restaurants, unparalleled meeting facilities and a full-service spa and salon. Visit this location made famous by the movie "Pretty Woman".
STOP 10 – LA BREA TAR PITS/LACMA/PETERSON
Los Angeles County Museum of Art (LACMA)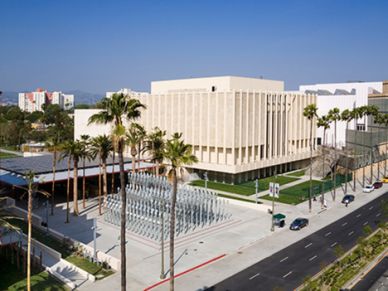 5905 Wilshire Blvd, Los Angeles, CA 90036
Visit the largest art museum in the western United States. LACMA (along with The Getty Museum – closest stop Stop 63) recently acquired the complete archives of iconic gay photographer Robert Mapplethorpe. (Closed on Wednesdays).
STOP 12 – MELROSE AVE.
Melrose Trading Post (Flea market)
7850 Melrose Ave, Los Angeles, CA 90046
A Sunday open-air market features a range of vendors selling antiques, vintage goods & collectibles.) Every Sunday. Melrose & Fairfax.
STOP 13 – PINK'S HOT DOGS
The Village at Ed Gould Plaza
1125 N McCadden Pl, Los Angeles, CA 90038
It is an artistic extension of the L.A. Gay & Lesbian Center and is more than a place where gays turn for legal, financial and educational assistance, it's a place where they go to be entertained. Home to the Lily Tomlin/Jane Wagner Cultural Arts Center, The Village includes two theatres and two linked gallery spaces.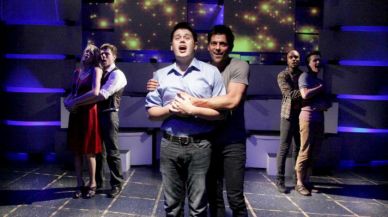 6760 Lexington Ave, Los Angeles, CA 90038
Founded in 1982, is it the longest consistently-producing gay and lesbian theatre in the United States. It was the birthplace of the landmark musical, Naked Boys Singing, and has presented stellar theatrical offerings for more than two and a half decades.
STOP 15 – PANTAGES THEATRE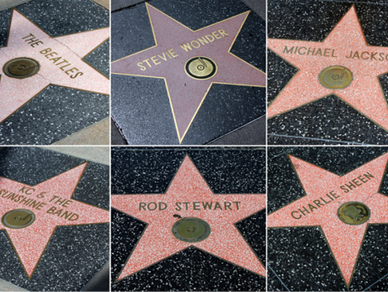 Walk the 10 blocks along Hollywood Blvd. looking at the stars on the Walk of Fame back to Stop 1. See stars like Melissa Etheridge, Jodie Foster, Ellen DeGeneres, Jane Lynch, Neil Patrick Harris, Ricky Martin, Elton John and RuPaul. Check @StarlineTours Twitter Feed to see if a star ceremony is scheduled.
Universal Studios and Warner Bros. – Blue Line
Universal Studios/CityWalk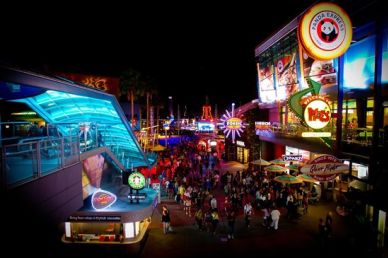 Filming for the TV show "Extra" by the Globe outside Universal Studios entrance and in CityWalk throughout the day. Check @StarlineTours Twitter Feed to see planned celebrity interviews for that day. (Monday – Friday)
Downtown L.A. – Purple Line
STOP 32 – WESTIN BONAVENTURE HOTEL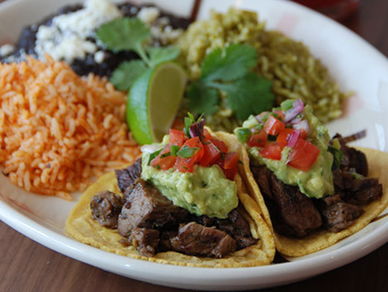 445 S. Figueroa St. #100, Los Angeles, CA 90071
Owners Mary Sue Milliken and (out and proud) Susan Feniger have been at the forefront of the Los Angeles dining scene since the early-1980s. The two have been featured on Food Network's Too Hot Tamales and Chef Hunter and Bravo's Top Chef Masters.
STOP 33 – WALT DISNEY CONCERT HALL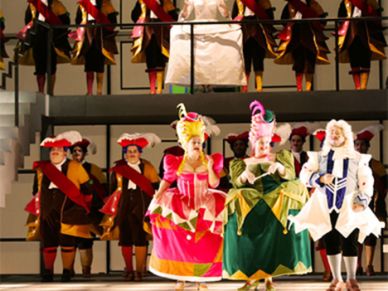 135 N. Grand Ave. Los Angeles, CA 90012
As one of the top performing arts centers in the world, the Music Center is committed to strengthening community through the arts. Set in the heart of Los Angeles' downtown cultural district and home to four internationally renowned resident companies – LA Phil, Center Theatre Group, LA Opera and Los Angeles Master Chorale and the celebrated Glorya Kaufman Presents Dance at the Music Center – the Music Center offers the most compelling, highest quality engagements. Comprised of 4 performing spaces: The Dorothy Chandler Pavilion (home to LA Opera), the Ahmanson Theatre (for popular musicals & powerhouse dramas), the Mark Taper Forum (for fresh plays and new musicals – this is where Tony Kushner's seminal "Angels in America" was developed and first performed) and the Walt Disney Concert Hall (home to the LA Philharmonic & an iconic architectural masterpiece by Frank Gehry). Free self-guided audio tours of Walt Disney Concert Hall offered most days 10am – 2pm.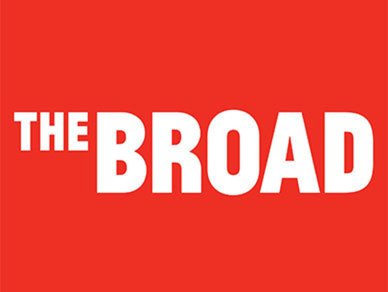 221 S Grand Ave., Los Angeles, CA 90012
A new contemporary art museum built by philanthropists Eli and Edythe Broad, the museum, which is designed by Diller Scofidio + Renfro, is home to the nearly 2,000 works of art in The Broad Art Foundation and the Broads' personal collections, which are among the most prominent holdings of postwar and contemporary art worldwide. With its innovative "veil-and-vault" concept, the 120,000-square-foot, $140 million building features two floors of gallery space to showcase The Broad's comprehensive collection and is headquarters of The Broad Art Foundation's worldwide lending library. The Broad features works from several iconic LGBTQ artists, including Keith Haring, Andy Warhol and others.
STOP 34 – CIVIC CENTER
200 N. Spring St. Los Angeles, CA 90012
In addition to its role as the center of our city's government and home to the offices of the mayor and City Council, the iconic Los Angeles City Hall also housed the world's first pro-LGBTQ political fundraising outfits. The Municipal Elections Committee of Los Angeles (MECLA) was the first group of checkbook activists to take up space in the building to combat the Briggs Initiative. If you don't know what that is, watch the acclaimed 2008 movie Milk, starring Sean Penn in an Oscar-winning performance as gay rights activist and politician, Harvey Milk. Free tours of the central rotunda, the press room and council chambers are available, including a visit to the observation deck at the top of the tower.
STOP 35 – CHINATOWN CENTRAL PLAZA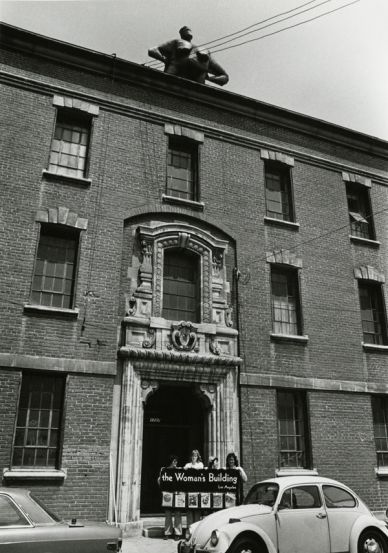 1727 N. Spring St, Los Angeles, CA 90012
Described by the Los Angeles Conservancy as "a cornerstone in late twentieth century lesbian and feminist culture," the Woman's Building became a "feminist Mecca'. The building closed its doors in 1991 and now houses creative office and studio space.
STOP 37 – OLVERA STREET
125 Paseo De La Plaza, Los Angeles, CA 90012
It's well known that Los Angeles has a heavy Spanish influence—we were part of Mexico until 1850. But did you know that El Pueblo de Los Angeles was first called Yang Na and that its people were LGBTQ friendly? L.A.'s first tribes that inhabited the area, the Tongva, believed in gay marriages, transgender lifestyles and that homosexuality was determined in utero. The Tongva celebrated homosexuals as "two spirited" people and thought of them more as gifted than as outcasts. In the plaza area, look for the Yang Na plaque on the ground.
420 N. Main St., Los Angeles, CA 90012
Located just south of El Pueblo de Los Angeles monument, the historic Merced Theatre was originally built for family entertainment but had to close in1877 because of the smallpox virus. When it re-opened near the end of the 19th century, Victorian Sex Clubs were the only organizations that could afford the rent. That's right, the Merced was L.A.'s first porn theatre. In April 2013, it was announced that the Merced would become the new home of Cityview, the City of Los Angeles public access TV station on Channel 35.
STOP 39 – GRAND CENTRAL MARKET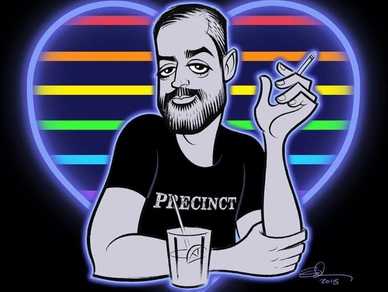 357 S. Broadway, Los Angeles, CA 90013
DTLA's Rock n Roll bar, with different theme nights every week. Before opening as a bustling gay club in May 2015, the building that houses it was a parole office. Co-owner Thor Stephens, who passed away last year said: "People assume Precinct is a cop-themed bar, but it basically means a neighborhood section of town with a community".
245 S Main St., Los Angeles, CA 90012
The Original DTLA gay bar, Jalisco is a dive bar that caters to the Latino and Mexican LGBTQ community. It's known for its strong drinks and its homey feel.
STOP 40 – CENTRAL LIBRARY
Millennium Biltmore Hotel
506 S. Grand Ave., Los Angeles, CA 90071
Opened in 1923, the landmark Millennium Biltmore Hotel hosted a very gay-friendly bar through both World Wars and was the site of an early milestone in gay rights advancement. In 1971, the Biltmore hosted the International Psychologists & Psychiatrists conference, which was going to declare electroshock therapy as the "cure" for homosexuality. The meeting was disrupted by the Gay Liberation Front, which effectively forced one of the first dialogues between mental health professionals and the gay community. Within two years of that incident, "homosexuality" was removed as a mental disorder after decades of stigma and official misclassification.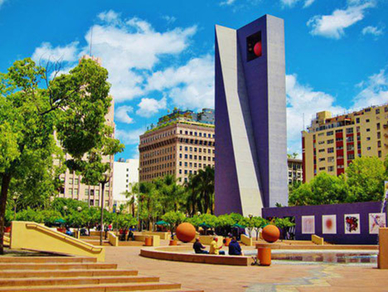 532 S. Olive St., Los Angeles, CA 90013
Home of the DTLA Proud Festival which is a non-profit organization with a mission to strengthen and empower the local LGBTQ+ & ally community in Downtown Los Angeles through visibility, volunteerism, partnerships and events. DTLA Proud usually takes place at Pershing Square in the month of August.
STOP 41 – JEWELRY DISTRICT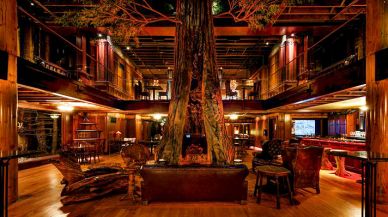 648 S. Broadway, Los Angeles, CA 90014
Once part of a chain of eight Clifton's restaurants, it is the oldest surviving cafeteria-style eatery in Los Angeles and the largest public cafeteria in the world. Founded in 1931 by Clifford Clinton, the name was created by combining "Clifford" and "Clinton" to produce "Clifton's". The national park décor was inspired by the original owner's trips to the Brookdale Lodge in the Santa Cruz Mountains. An old school cafeteria dominates proceedings, but the five-level space just went through a makeover from The Edison owner Andrew Meieran, which added multiple bars and a second restaurant upstairs.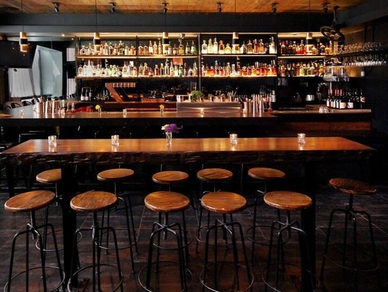 221 W. 7th St., Los Angeles, CA 90014
In the 1950's Harry Hay and the men of the Mattachine Society along with the women of their companion group, the Daughters of Bilitis, first defined what it meant to be gay and proud in America. During a time when homosexuality was considered a mental disorder, these men and women lead protests, lived openly, and loved openly. The Mattachine Society is the reason Bar Mattachine is here now.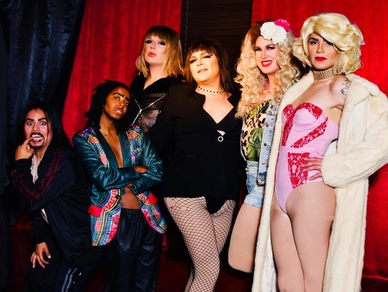 131 E. 6th St., Los Angeles, CA
Redline is named not only for the Metro line that runs through downtown but also for the Red Car, the original light rail in L.A. "We named it Redline after the transit systems because that's what brings people together and is a big part of building a community," co-owner Oliver Alpuche explains. Redline doubles as both a low-key bar/restaurant and crowded nightclub.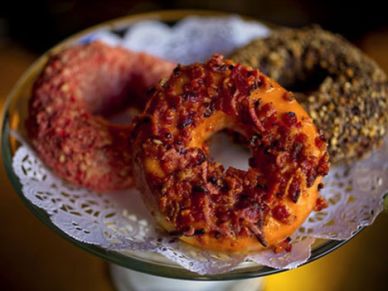 524 S. Main St., Los Angeles, CA 90013
Owned by Chef Monica May and partner Kristen Trattner, it's a cozy vintage-style diner serves updated versions of old-school comfort fare, plus creative desserts. The Nickel Diner is famous for its maple bacon donuts – a sweet irony. Just across Main Street there used to be another donut place. "Cooper's Doughnuts, which once occupied a small building on the west side of the street — where a parking lot now stands — was a popular 24-hour hangout for the gay community, according to Lillian Faderman and Stuart Timmons' book Gay L.A. In 1959, 10 years before the Stonewall riots in New York helped ignite the national gay rights movement, Cooper's patrons clashed with police officers who had allegedly harassed customers", according to the LA Downtown News.
STOP 43 – CONVENTION CENTER
ONE National Gay & Lesbian Archive
909 W. Adams Blvd., Los Angeles, CA 90007
Located on the campus of the University of Southern California (USC), the ONE National Gay & Lesbian Archive is the world's largest research library dedicated to honor and archive LGBTQ history. The two-story museum serves as a time capsule for historic years of queer culture, and also functions as L.A.'s Downtown gay community center—hosting exhibitions, art shows and cinematic screenings for both the USC student population and Los Angeles at large.
STOP 44 – LA LIVE/GRAMMY MUSEUM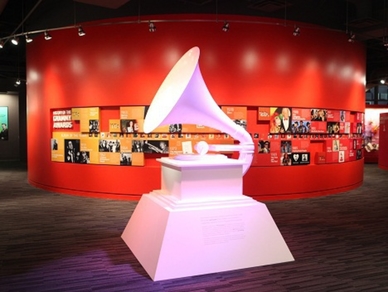 800 W Olympic Blvd., Los Angeles, CA 90015
Music is power. And at the GRAMMY Museum you can experience that power first-hand through four floors of exciting interactive exhibits in vibrant downtown Los Angeles. On the fourth floor the touch-screen Crossroads table allows you to explore over 160 genres of music. On the third floor, you can pretend you're a rock star in the Roland Live corner. And on the second floor you'll find the latest special exhibit, along with the Clive Davis Theater, where both Taylor Swift and Ringo Starr have performed, plus many others. Want to feel the power of music? Come pay the GRAMMY Museum a visit.
Santa Monica – Yellow Line
STOP 55 – SANTA MONICA COLLEGE/17th ST.
Highways Performance Space and Gallery
1651 18th St., Santa Monica, CA 90404
Described as "Southern California's boldest center for new performance", Highways Performance Space was founded in 1989 and continues to be a leading force in offering a diverse cultural perspective to Southern California residents. Highways continues to be an important alternative cultural center in Los Angeles that encourages radical artists from diverse communities to develop and present innovative new works. The Los Angeles Times has praised Highways as "a hub of experimental theater, dance, solo drama and other multimedia performance."
STOP 57 – OCEAN AVE./SANTA MONICA PIER
17000 Pacific Coast Hwy., Pacific Palisades, CA 90272
Rent a bike on the pier and pedal along the beach bike-path about a mile to spend time at the unofficial gay beach of Los Angeles with volleyball courts on the wide sandy beaches. Playfully known as "Ginger Rogers Beach," Will Rogers welcomes hard bodies to play volleyball and mature men to relax and get a tan - gays of all shapes and sizes have been welcome here since the 1950s. Summer weekdays offer the perfect place for some R&R, and weekends serve up a pumping beachside dance party.
Santa Monica, Venice Beach – Green Line
STOP 78 – MAIN ST./VISITOR INFORMATION CENTER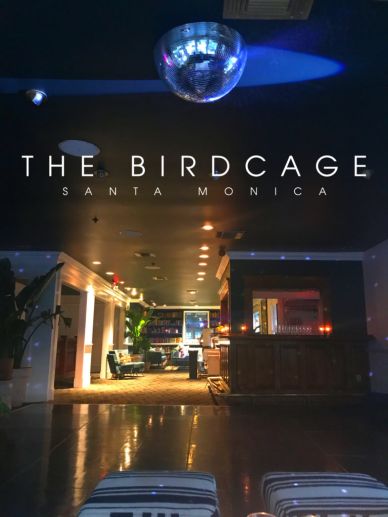 2640 Main St., Santa Monica, CA 90405
A Westside gay bar that opened in 2017, located on the top floor of The Victorian, this gay bar is full of fun vibes and delicious cocktails.
STOP 76,84 – VENICE BEACH/BOARDWALK
Venice Beach Lifeguard Tower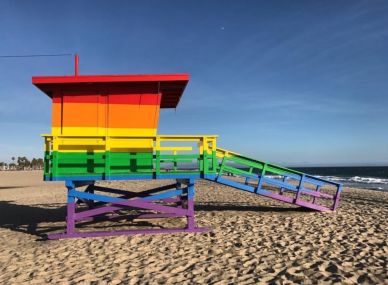 Brooks Ave., Venice, CA 90291
The Brooks Avenue Lifeguard Tower was repainted in rainbow colors in celebration of LGBTQ Pride month in 2016 by local artist Patrick Marston and husband Michael Brunt, along with the naming of the adjacent beach for the late local Bill Rosendahl, the first openly gay man elected to the City Council. The installation was set to expire in Sept 2017 and return to its actual pale blue color, but actor/activist Colin Campbell, citing renewed attacks on the LGBTQ community by the far right and by the Trump administration, started a Change.org petition to maintain the county tower at the foot of Brooks Avenue as a rainbow-colored structure. Supervisor Sheila Kuehl, who in 1994 became the first openly gay person elected to California's Legislature, sponsored the measure to maintain the tower's paint scheme and to name it the Bill Rosendahl Memorial Lifeguard Tower. The county has lifeguard jurisdiction over most L.A. beaches. The L.A. County Board of Supervisors then voted to preserve indefinitely the art installation originally known as the Venice Pride Flag Lifeguard Tower.
NOT WITHIN WALKING DISTANCE FROM OUR ROUTES BUT WITHIN THE L.A. AREA
Mid City
Jewel's Catch One – Union
4067 W Pico Blvd., Los Angeles, CA 90019
Jewel's was the first exclusively gay and lesbian disco for African-Americans in the country. During her club's 40-year run, owner Jewel-Thais Williams welcomed legends like Rick James, Madonna and the "Queen of Disco," Sylvester. To honor her contributions to the LGBTQ community, Thais-Williams was named the Grand Marshall of the 2016 LA PRIDE Parade & Festival in West Hollywood.
Silver Lake
3909 Sunset Blvd., Los Angeles, CA 90029
Now an Upscale American gastropub, The Black Cat (has a gay-centric history that predates Stonewall. Police raided the Black Cat Tavern in 1967, arresting gay revelers during a New Year's Eve celebration. Protestors peacefully fought back by staging demonstrations outside the Black Cat against police brutality).
2355 Cove Ave., Los Angeles, CA 90039
In the summer of 1948, gay activist Harry Hay clandestinely began a group called "Bachelors Anonymous" in a private Silver Lake. By 1950, the collective of men had become America's first official gay organization, the Mattachine Society. Mattachine was inspirational as a major force in the gay liberation movement - not only in Los Angeles, but also throughout the country.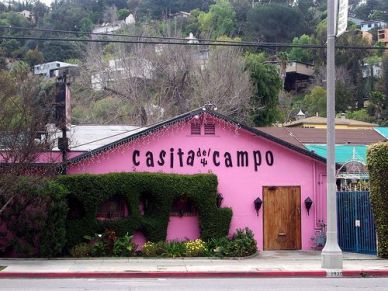 1920 Hyperion Ave., Los Angeles, CA 90027
Casita Del Campo opened on the Silver Lake side of Hyperion Avenue in 1962 by a dancer and actor, Rudy Del Campo, who was looking for a second career. The restaurant was painted with every color of the rainbow and filled with various objets d'art and statues. The menu was a collection of Tex-Mex–inspired combo platters; the bar was stocked with tequila and tropical fruit juices. Nothing really has changed about Casita since then, and that is why it is so beloved. The restaurant's basement is also home to The Cavern Club Theater. The basement space offers an intimate atmosphere and campy, mostly comic cabaret and drag shows from a variety of the best talents in town.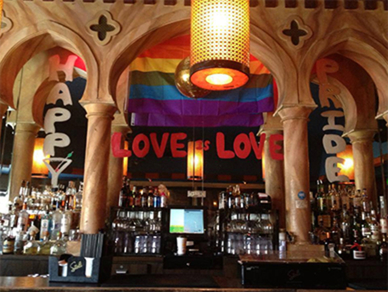 4356 W Sunset Blvd., Los Angeles, CA 90029
Akbar opened its doors on New Year's Eve 1996 at what used to be Joly's #2, an old gay piano bar at the corner of Sunset and Fountain. With frequent entertainment from dance parties to comedy shows, the bar also has one of the best jukeboxes in the city and it's a place where "no one is made to feel unwelcome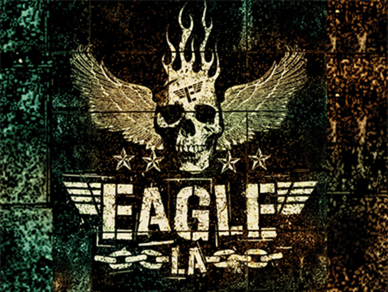 4219 Santa Monica Blvd., Los Angeles, CA 90029
The current location of Eagle LA has served home to many gay bars over the years dating back 44 years. It was known as the Shed from 1968-1972 The Outcast from 1972-1983, the famous Gauntlet II from 1983-2005, then later, Eagle LA.
Gauntlet II was in operation for 21 years. Then, in the summer of 2005 Charlie and business partner Vince decided to buy the bar with the intention of making a name change. In April 2006, Eagle LA was born, or, reborn as it may be. There was an original Eagle LA located in West Hollywood at the corner of Santa Monica Blvd. and Fairfax. It operated for 15 years and closed in 1995. Although that Eagle is of no relation to Charlie or Vince, they are proud to reestablish the Eagle LA and become the latest in a long line of Eagle bars in cities throughout the US and around the world. It has always been their mission to uphold the Leather/Uniform/Fetish traditions set forth by the infamous Eagle name and that tradition still holds true today.
4216 Melrose Ave., Los Angeles, CA 90029
Faulteline bar launched just in time for the freeways to be flattened by the infamous Northridge Earthquake of 1994. This Silver Lake institution features a large outdoor patio, an indoor lounge and two bars. The bar is home of the Legendary Sunday Beer Bust and a variety of dance and drag shows.
East L.A.
The Wall: Las Memorias AIDS Monument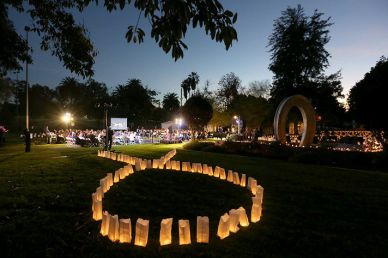 Lincoln Park, 3600 N. Mission Rd., Los Angeles, CA 90031
Founded by Richard L. Zaldivar in December 1993, The Wall-Las Memorias Project serves low-income and hard to reach communities throughout Los Angeles—educating community members on the importance of HIV/AIDS, substance abuse prevention and community building in the LGBT community. In 2004, Zaldivar realized his vision for a monument to memorialize those lost to AIDS by offering a place of remembrance and healing. Located at Lincoln Park, Las Memorias AIDS Monument is the first publically funded AIDS monument in the country. The 9,000 square-foot monument is composed of a stainless steel archway and eight panels - six of the panels feature murals by Southern California artists, and two granite panels will eventually display the names of 8,000 people lost to AIDS. Each year, new names are added to the panels during a special ceremony, Noche De Las Memorias (A Night of Memories) which takes place on World AIDS Day, Dec. 1.
Glendale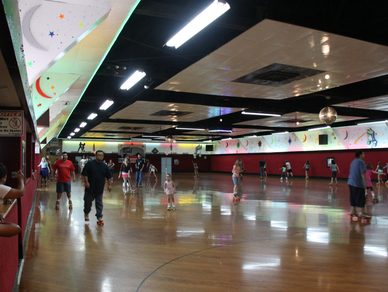 5110 San Fernando Rd., Glendale, CA 91204
The building that houses Moonlight Rollerway was built in the 1940's and was used to make airplane parts for the Great War. In February of 1956 it opened as Harry's Roller Rink. The skating floor is the original 2 ¼ inch maple flooring, with no nails all tongue and groove. The current owner, Dominic Cangelosi, became an employee in the late 1960's and has been playing the organ ever since. He became the owner in 1985 and has maintained the architecture and ambiance to replicate that era, and Dominic still plays the organ every Tuesday night. Moonlight Rollerway has been featured in multiple television shows, motion pictures and music videos. It's been a safe space for LGBTQ fun lovers for over 20 years, thanks to Wednesday night Rainbow Skate.
The Valley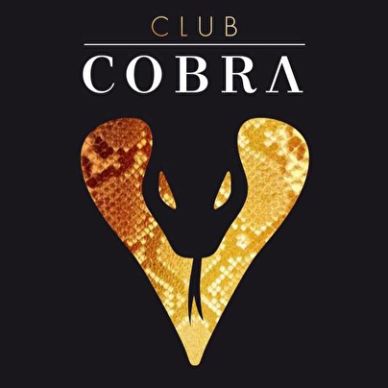 10937 Burbank Blvd, North Hollywood, CA 91601
Latin club with three bars & a dance floor plus theme parties like Transgender Wednesdays.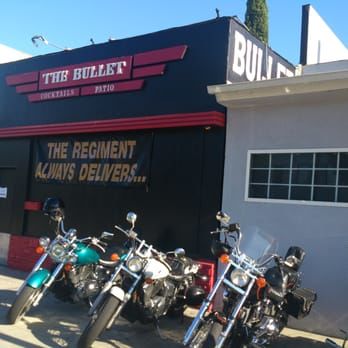 10522 Burbank Blvd., North Hollywood, CA 91601
The Bullet Bar is a popular and unique gay bar in North Hollywood off of Burbank Blvd and Cahuenga. It is a dark divvy bar with a large smoking patio that houses various types of events including leather/fetish and fundraising parties. It's one of the very few remaining gay bars with a pool table.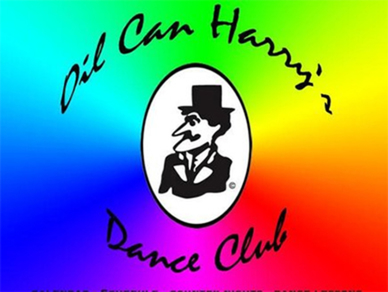 11502 Ventura Blvd., Studio City, CA 91604
Established in 1968, the country/western bar is one of the oldest gay-owned and operated bars in Los Angeles. In 1999, a scene from the movie Happy, Texas was filmed at Oil Can's. The actors cast were talented; however, they were no match for Oil Can's seasoned regulars who stole the scene.